The Context
The client, a Private Equity firm, wanted the TresVista team to conduct research about the target company and its industry and answer a set of questions on the industry, management, financials, company, and deal as per the client's investment criteria which would decide whether the deal should proceed or not. The client wanted the team to templatize a functional model which could track all the deals with minimum modifications to the template for every deal.
The Objective
To automate the model structure to form a template that can be used in future deal processing.
The Approach
The TresVista team followed the following process:
Screening: Completed the knockout tool and initial screening questions related to the industry, management, company, and financial metrics of the deal based on the investment criteria of the client

Confirmation and Formalization of Interest: Completed a screening of the competitors and the services/technologies that they provide. Synced the financial information and the ownership structure of the investment and answered questions related to segments as in the previous stages

Due Diligence: Worked on the final due diligence checklist and research from the LOI and IOI documents
The Challenges We Overcame
The major hurdles faced by the TresVista team were understanding the industry, in which the client wanted to invest and obtaining the data for niche sectors on the free search or the database, analyzing the client's inclination towards a particular deal and criteria, and encountering data discrepancies for financial metrics and ratios for the industry.
The TresVista team overcame these hurdles by researching industry reports and news articles to gain various insights into the industry/company and got into discussions with the client via calls to understand the niche market as well as the minute details of the deal which helped in understanding their POV of deal rating.
Final Product (Sanitized)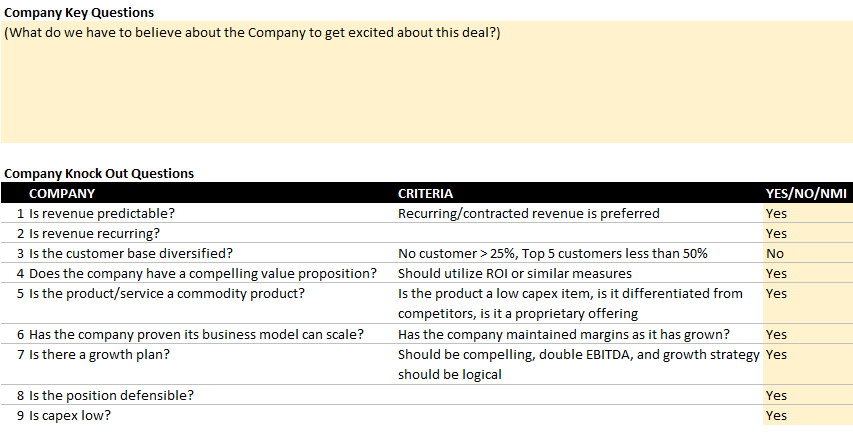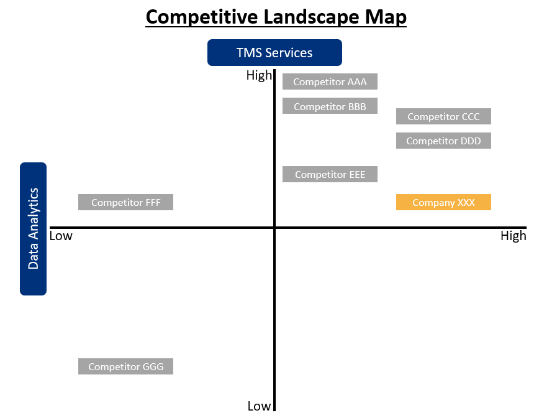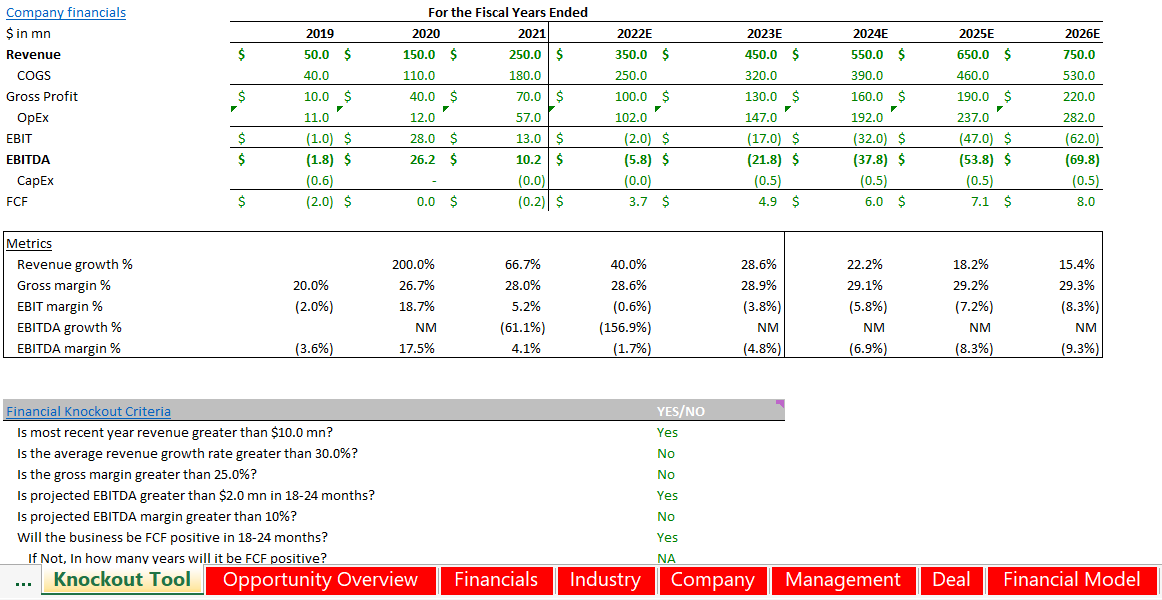 The Value Add – Catalyzing the Client's Impact
The TresVista team represented complex competitive analysis into simple graphs and charts and also provided additional analysis via various research projects which included competitive analysis, news runs for competitors, the impact of macroeconomic factors and trends, M&A comps, and post-IC diligence questions.