The Context
The client, a Real Estate Development firm, wanted the TresVista team to build a templatized cash flow model encompassing all the relevant asset classes and real estate development projects managed by them. The client wanted the TresVista team to determine the feasibility and profitability of individual construction projects by creating a flexible model incorporating construction/ refurbishment scenarios applicable across residential and commercial asset classes. The purpose of the model was also to present a project summary to the investors and help raise funds for the projects.
The Objective
To build a templatized Cash Flow Model encompassing the entire universe of real estate development projects managed by the company.
The Approach
The TresVista team followed the following process:
Understood the Client's Objective: Leveraged client calls regularly to understand their business model, and the various segments & sub-segments

Created the Model: Identified the unit, asset class, and company level line items to compute overall cash flow projections at the project level

Incorporated a Waterfall Structure: Created an in-depth waterfall structure considering various hurdle rates as per the client's request

Prepared a Summary: Created a 'Summary' tab to cover all significant project-related parameters and key performance indicators for investors
The Challenges We Overcame
The major hurdle faced by the TresVista team was that the client had very detail-oriented requests, which led to tailoring the model to cater to the client's specific needs and reiterations in many sections. The client also did not encourage the use of flags, resulting in a formula-heavy, complex model.
The TresVista team overcame the hurdle by constantly communicating and ensuring that the team and client were on the same page. The team connected with the client to resolve any queries and went beyond the requirement and discussed every section thoroughly.
Final Product (Sanitized)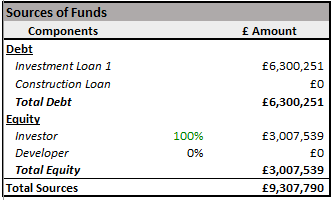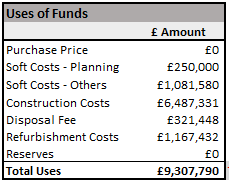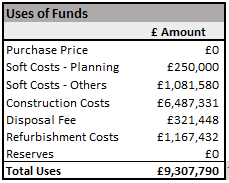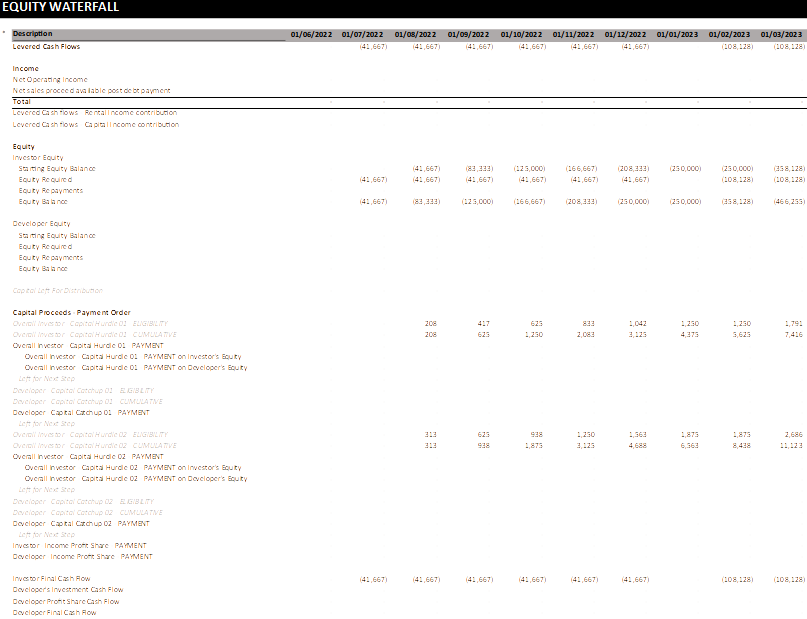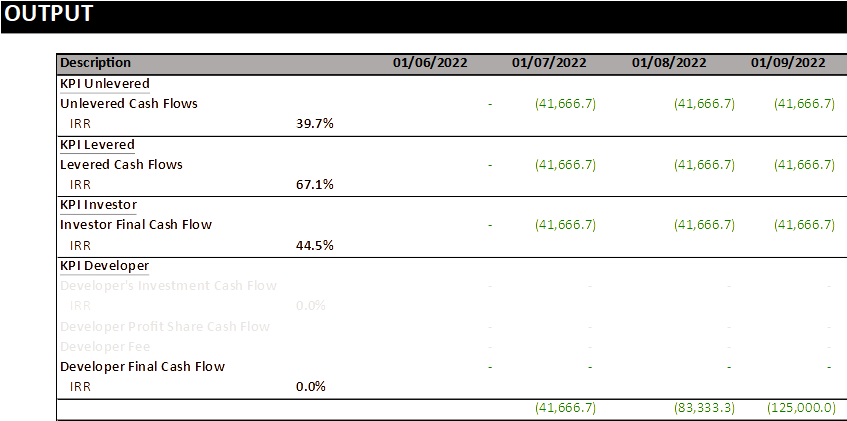 The Value Add – Catalyzing the Client's Impact
The TresVista team provided multiple options to client to choose from for exit valuation methodology and other finance and rental income metrics. The team also added output charts to depict a graphical representation of the KPIs, a section on 'Sources and Uses' of funds to understand how the invested funds should be leveraged across various expenses, and a case-by-case scenario for inputs to provide flexibility to operate the model at Conservative, Realistic or Optimistic scenarios.