The Context
The client, a financial advisory team based in Africa, wanted the TresVista team to develop a financial model and investment memorandum for a real estate project in Africa. The client was looking to kick off a new mandate with a real estate company (Company A). The mandate was to provide capital raising services for the development of the primary infrastructure needed for the construction of residential and commercial real estate complexes.
The Objective
To develop a project finance model and investment memorandum for a real estate project.
The Approach
The TresVista team followed the following process:
A Special Purpose Vehicle was set up to undertake the project under a Project Finance structure since Company A did not want to raise debt on its books to fund the project
The financial model consisted of calculations about all costs incurred to develop the land, financing of these costs, revenue and operating costs during operations, repayment of the debt raised for the project, and equity distributions. Revenue was generated by selling plots of the land received to sub-developers and sharing in their profits. Operating costs were related to the management of the site
The final deliverable included the SPV's Financial Statements, a Ratio Analysis tab, and a Dashboard consisting of key outputs derived from the financial model
The Challenges We Overcame
The major hurdles faced by the TresVista team were:
Tight deadlines and quick turnaround for the project
Involvement of multiple stakeholders (i.e., the client, Company A, lenders, etc.) and tailoring the model to cater to individual needs
The TresVista team overcame these hurdles by setting up immediate calls with the client anytime a roadblock was hit which helped save time and also understand the deliverable and expectations of all the stakeholders in a better manner. Also, the circular reference problem was rectified with the use of macros in the model.
Final Product (Sanitized)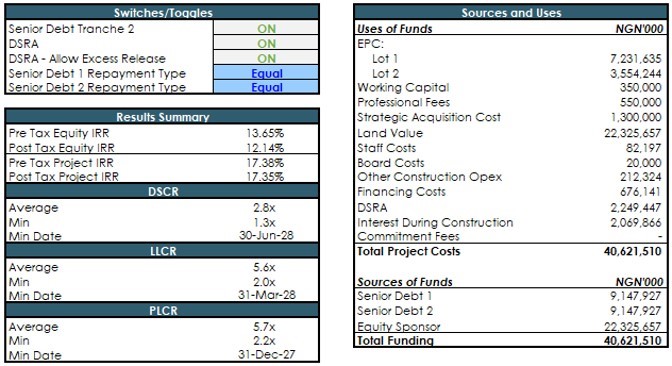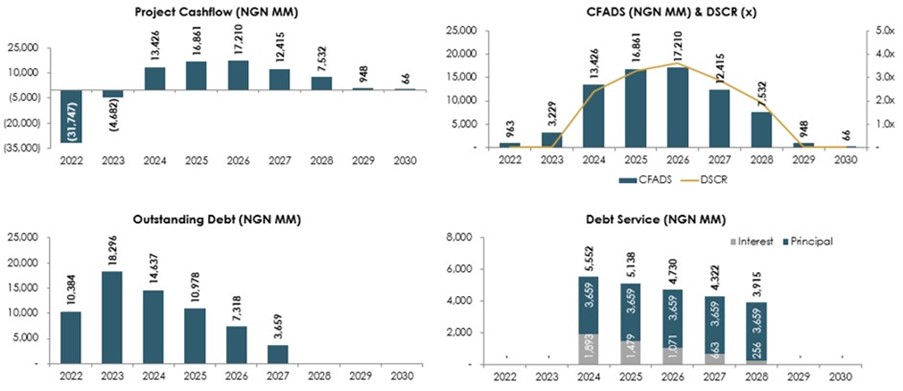 The Value Add – Catalyzing the Client's Impact
The TresVista team conducted a debt sizing analysis which computed the amount of debt the project can afford based on its projected cash flows and the target DSCR ratio. Moreover, the team built in multiple repayment profiles for the debt raised which enabled the client to analyze alternative scenarios that would result in the highest returns to the company.