The Context
The client, a Private Credit firm wanted the TresVista team to prepare an Investment Committee Briefing crafted out of the data room of the prospective portfolio company and to prepare an explainer on the transaction summary & overview, investment thesis, company & industry overview, management team, investment highlights, and consideration along with detailed visualization and analysis of data room components which are key to decision making. The team was also asked to include any relevant and sensitive data derived after research and insight collection in the client's format and structure. The document was to be presented to the Investment Committee of the client.
The Objective
To build an investment committee briefing as per the underwriting mandate of the client to be presented to the IC
The Approach
The TresVista team followed the following process:
• Data Sourcing: Converged the target investment – services, financials, forecast, customer data, and insights provided by the client
• Data Visualization: Put together a graphical representation of information and data using visual elements
• Data Analysis: Applied logical techniques to describe and illustrate, and evaluated data to provide valuable insights
• Consolidating Resources: Provided value add commentary for the analysis along with the visual representation of the potential transaction
• Final Review: Integrated all the insights and ensure that they are in the client's format template
The Challenges We Overcame
The major hurdle faced by the TresVista team was the consolidation of data from a vast data room involving multiple points and since it was a private company, the team was entirely dependent on the data provided by the client/data room. There were conflicting data points within the data room leading to misunderstandings. Some more challenges were the alignment of the entire deliverable with the client's stringent format including color-coding, specific re-visualization of data points, and pre-defined structures, and the access to management's perspective, plans, and discussions were limited to call notes provided.
Final Product (Sanitized)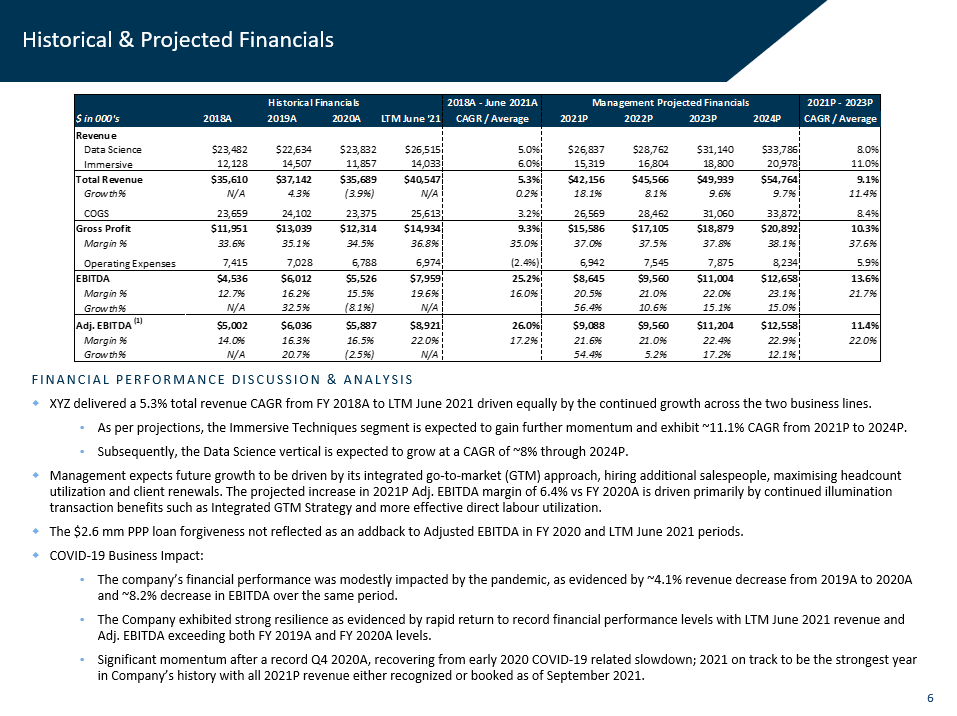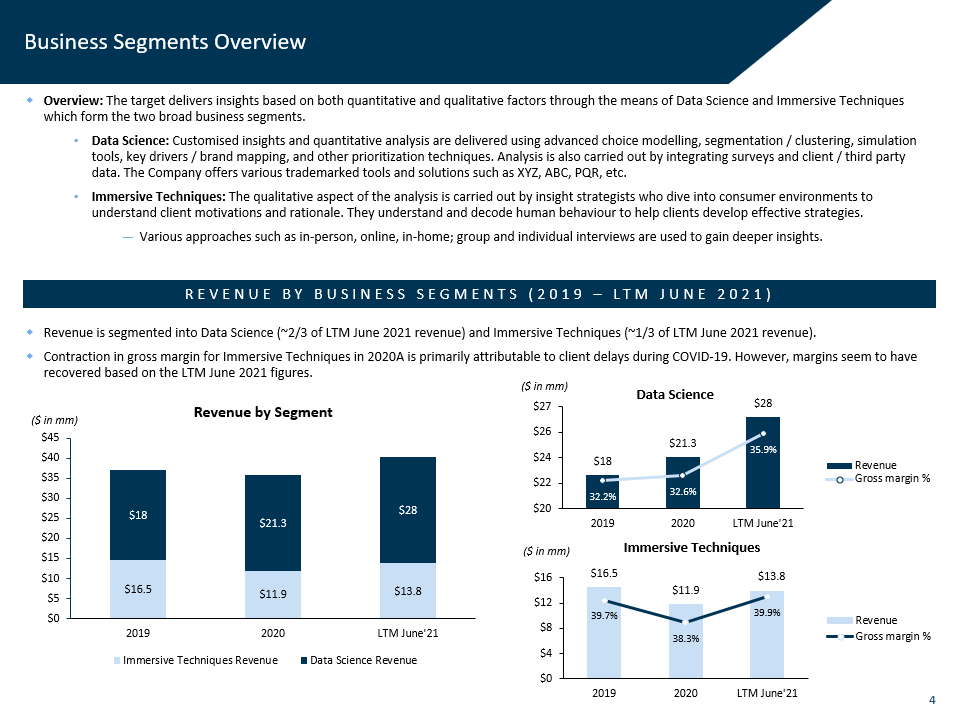 The Value Add – Catalyzing the Client's Impact
The TresVista team provided concise and brief commentary pertaining to key performing areas and financial information to support various analyses and included all backups of data visualization as part of the deliverable in case of any changes. The team conceptualized supplementary information material to provide detailed illustrations relevant to decision-making and provided a detailed verbal illustration of complete deliverables and key areas to the client on call.