The Context
The client, an Alternative Asset Manager, involved in GP stakes investing, wanted the TresVista Team to prepare a playbook containing key metrics for tracking end-to-end operations of private equity firms. Using this, the client intended to develop an integrated system for capturing and analyzing the data points of the metrics.
The Objective
To prepare a template to track the performance of private equity firms and their portfolio companies through timely reporting.
The Challenges We Overcame
The major hurdle faced by the TresVista Team were:
Capturing of qualitative data into quantifiable parameters for easy tracking
Understanding the client's requirements through an iterative process
The team overcame these hurdles by understanding various functions across a private equity firm's value chain and evaluating parameters under each function. The team also leveraged the expertise of the senior leadership at the client and TresVista's end to gain deeper insights.
Final Product (Sanitized)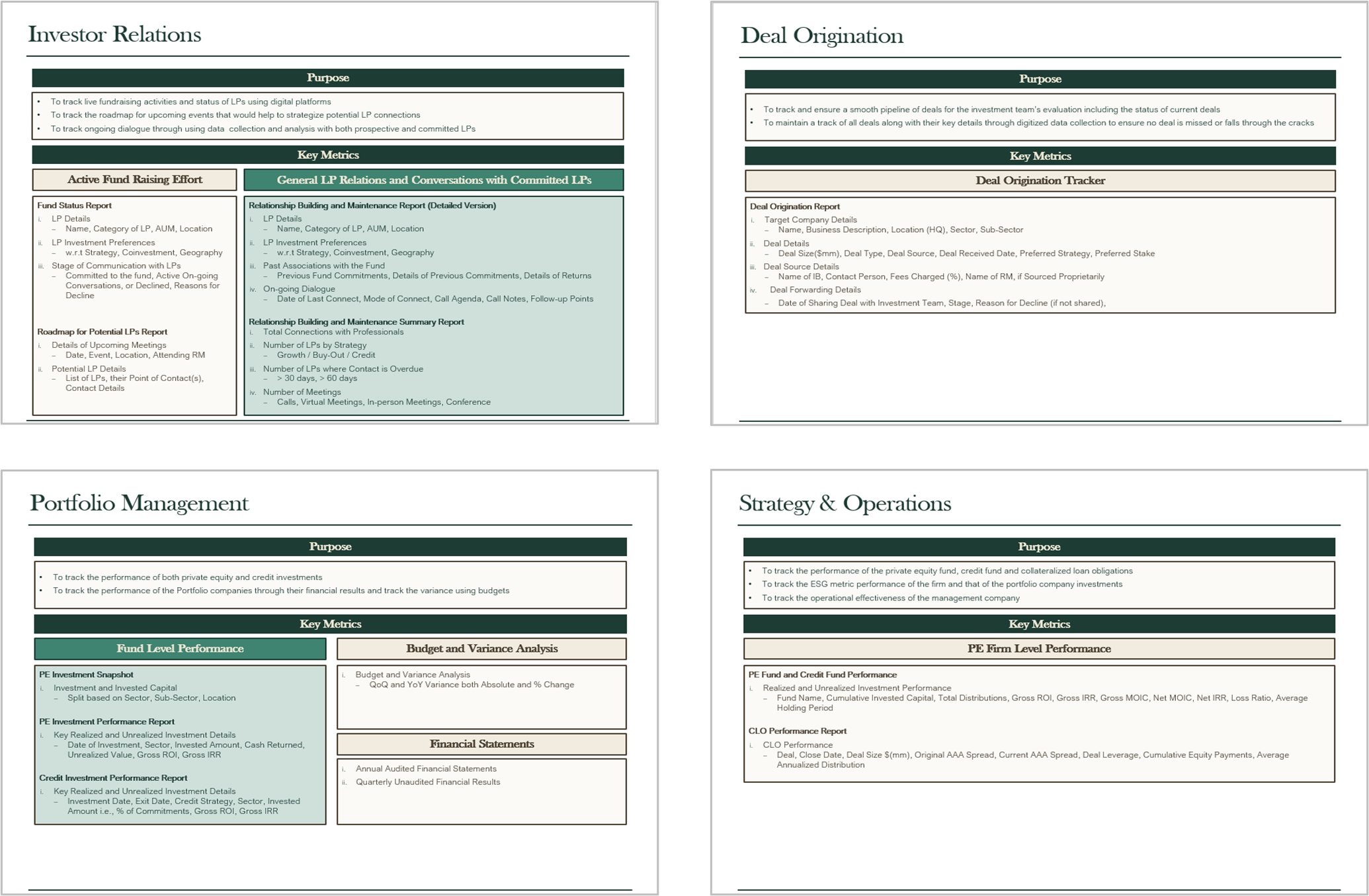 The Value Add – Catalyzing the Client's Impact
The TresVista Team provided the client with a foundation to digitize and institutionalize qualitative information for performance evaluation and made a template for the report to efficiently assimilate data for accurate analysis and provide a holistic perspective. The playbook also acts as marketing material to convince portfolio companies in adopting them.