The Context
The client, a Private Equity firm, wanted the TresVista Team to assist them in the quarterly portfolio reporting process, which required conducting analyses and tracking the performances of the portfolio companies. The team helped facilitate the maintenance and updates of all the records related to the valuations of the portfolio companies.
The Objective
To update and maintain the portfolio companies' valuation models and consolidate the information into a valuation tracker.
The Approach
The TresVista Team followed the following approach:
Updated portfolio companies' valuation models reflecting the latest valuation and waterfall structure to calculate the current fair value using the current quarter information, including financials, net debt, valuation basis, comps, latest cap table which were obtained by sending a rollover template to client's deal team
Consolidated the information from the individual valuation models into a master valuation tracker to track the overall performance during a quarter
Reconciled the quarterly values provided in the portfolio companies' review files, shared by the client, with the tracker to highlight and rectify any discrepancies
Updated valuation models, valuation tracker, and trend analysis files along with the investment memos which the client used for LP reporting quarterly
The Challenges We Overcame
The major hurdles faced by the TresVista Team were the latency in the attainment of input files because of the involvement of multiple sources and continuous iterations in the valuation process, which led to the repetition of the primary task. The TresVista Team overcame these hurdles by keeping all the valuation files ready and rolled forward in advance so that only the current values required an update. The team was constantly communicating with the client to ensure that the valuation numbers were up to date.
Final Product (Sanitized)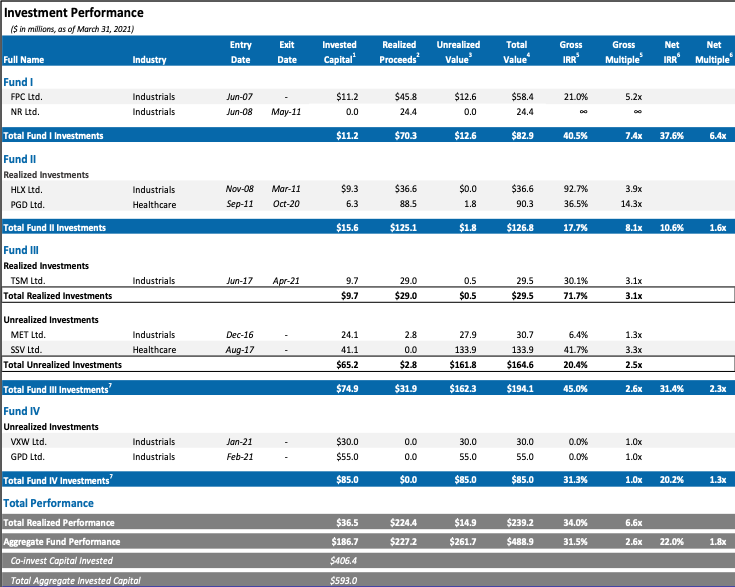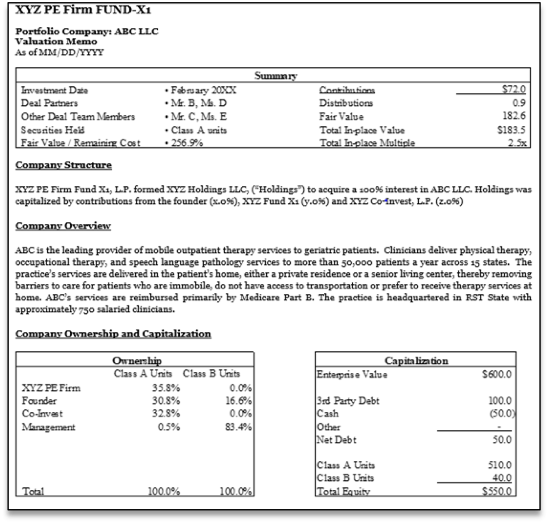 The Value Add – Catalyzing the Client's Impact
The TresVista Team enhanced the performance analysis process by including various analyses such as segmentation of portfolio companies, trend analysis, and reporting deviations in the actual and budgeted values.