The Context
The client, a Private Credit firm wanted the TresVista team to study the opportunity presented by potential deals and analyze the risks and strengths of the deal. The client also wanted to prepare opportunity memos for capital markets and secondary markets. For this, the client provided basic company information, loan tape, and the tentative terms for the potential deal.
The Objective
To evaluate the investment opportunities within the alternative credit space.
The Approach
The TresVista team followed the following process:
• Went through the company information and conducted in-depth research on the industry that they operate in
• Understood the key credit risks and strengths of the investment opportunity and identified ways to mitigate risks
• Analyzed past portfolio performance via loan stratifications and cumulative collection curves analysis
• Collated the data into a brief document, which provided all the necessary information for the investment committee to evaluate the deal
The Challenges We Overcame
The major hurdle faced by the TresVista team was that the alternative lending space was a new and upcoming industry with constant developments. Additionally, the client constantly invests in early-stage businesses with unique products, so an understanding of the functionality of the product and the viability of the business model was to be formed.
The TresVista team overcame this hurdle by developing an understanding of the intricacies within the alternative lending space and knowing about the functionality of the product and the viability of the business model.
Final Product (Sanitized)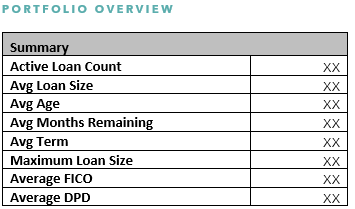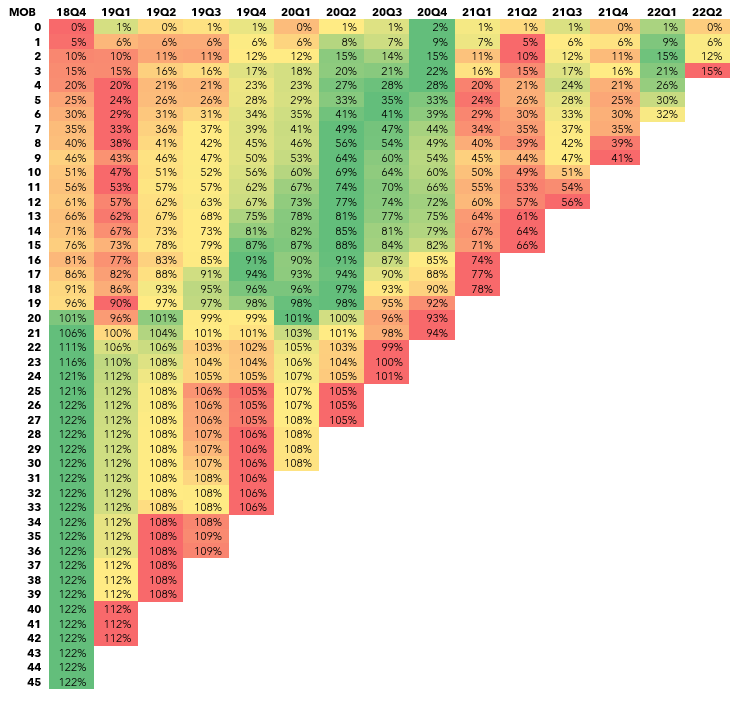 The Value Add – Catalyzing the Client's Impact
The TresVista team got an understanding of how opportunities are evaluated in the alternative credit industry with a quick turnaround time. The team also developed an understanding of conducting cumulative collection curves analysis and efficiently reading large amounts of data to interpret results. Further, the team conducted loan stratifications and identified concentration risks and diversification benefits.