The Context
The client, a US-based Private Equity firm that invests in consumer, sports, and media, wanted TresVista Team to research recent trends in the digital media sector and digital advertising ecosystem. The client also wanted the team to rebuild the operating model with two revenue streams and create and update valuation materials and Investment Committee (IC) memos.
The Objective
To rebuild an operating model and creation of valuation materials through different stages of the deal lifecycle.
The Approach
The TresVista Team followed the following process:
Gathered industry data using desktop research and conducted an exhaustive analysis of the company's near-term content acquisition pipeline
Performed comparable analysis for high-growth media tech companies and created a 3-case operational model
Created and updated valuation material and IC memos through the deal process
The Challenges We Overcame
The major hurdles faced by the TresVista Team were:
Developing an in-depth understanding of the YouTube creator economy and ad monetization outlook
Difficulty in identifying relevant metrics and understanding the scalability of the business model
The team overcame the hurdles by deep diving into the economics of YouTube creators. The team also had calls with the client to understand the business model.
Final Product (Sanitized)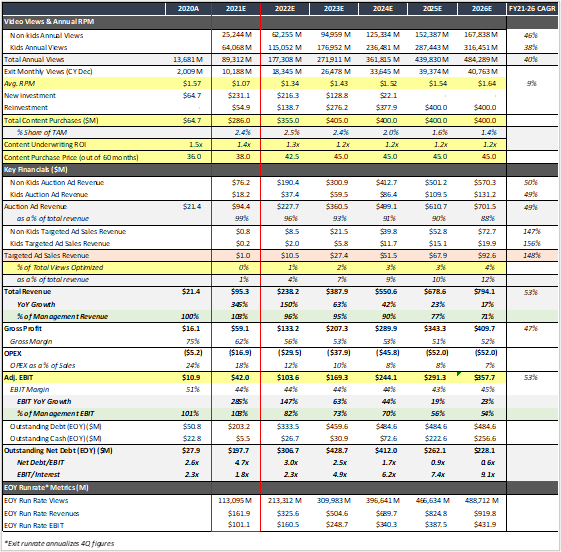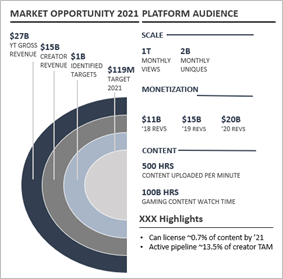 The Value Add – Catalyzing the Client's Impact
The TresVista Team built a run-off model where the company ceases all operations, stops all new content purchases, fails to build ad optimization, and runs the business for cash with ~10% of expected opex. The team also made an IPO exit model where the client will sell down in three equal-sized 6-month blocks starting 6 months after listing.