The Context
The client, a Private Equity firm, wanted an overview of the Residential Real Estate sector in the UK. They asked the TresVista Team to research the potential addressable market size for each vertical within the UK Residential Real Estate Industry. Moreover, the client wanted to understand key performance indicators (KPIs), customer demographics, government schemes and regulations, key players, and the industry's macro trends.
The Objective
To provide comprehensive research on the Residential Real Estate market in the UK, focusing on KPIs and macro trends.
The Approach
The TresVista Team followed the following process:
Gathered data using reports (sourced from Gov.UK, English Housing Survey, etc.) and databases (BBG, CapIQ, IBIS) and divided the industry into respective segments
Sourced KPIs relevant to the sector and their forecasts along with government schemes and regulations prevalent in the sector
Summarized findings in a concise manner to help understand the sector
The Challenges We Overcame
The major hurdles faced by the TresVista Team were:
Limited information available on RTB (Rent-to Buy) developers
Shift in market forecasts due to COVID
Unavailability of estimates for various KPIs like tenant turnover, average commission per sale, percentage presale sold, etc.
The team overcame these hurdles by using databases like CapIQ, Bloomberg, Statista, and IBIS World, going through relevant research reports, and summarizing research ideas in a PowerPoint presentation.
Final Product (Sanitized)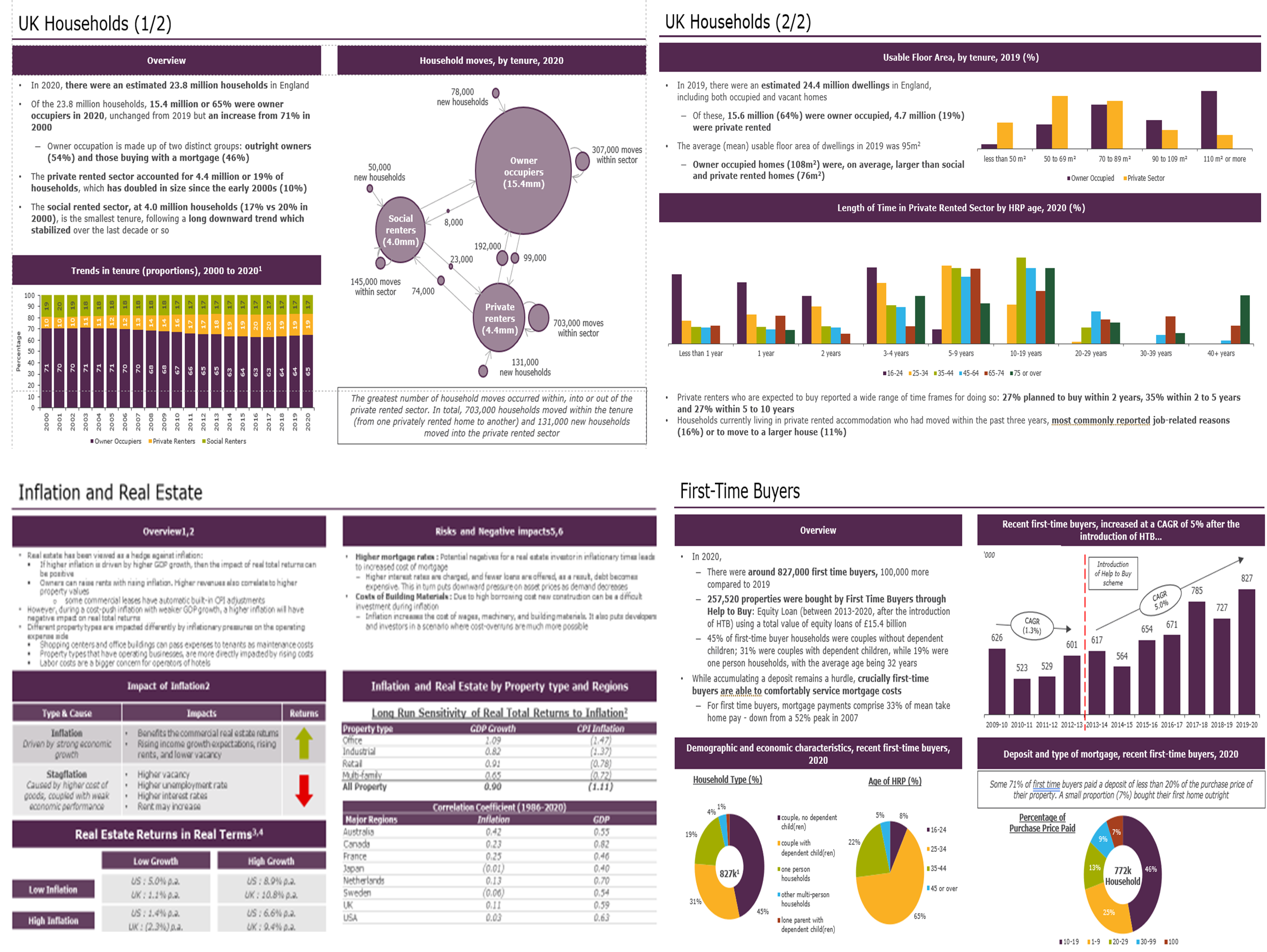 The Value Add – Catalyzing the Client's Impact
The TresVista Team identified that GDP was a better performance indicator for this sector than inflation, as growth in GDP would result in an increase in property prices and therefore included information about the same in the final deliverable.