The Context
The client, a U.S. based Hedge Fund, wanted to build a financial model for a fitness company. The underlying objective was to analyze the performance of the company amidst the COVID-19 period which would help the client make an informed investment decision.
The Objective
Build a model to analyze the company's financial performance and then value the stock based on EV/EBITDA or EV/Revenue multiples. The client shared broker reports and instructions to help the TresVista Team in building and structuring the model.
The Approach
To build the model, The TresVista Team:
Studied the metrics and key performance indicators reported by the company to structure the revenue drivers
Divided the structure of the model into the Income Statement (GAAP and non-GAAP), FCF Estimate, and Balance sheet
Incorporated historical financials on a quarterly basis for 4 years and forecasts for the next 4 years
Synthesized the consensus forecasts along with historical trend analysis to drive the estimates and ascertain the upside/downside potential of the stock based on relative valuation
The Final Product (Sanitized)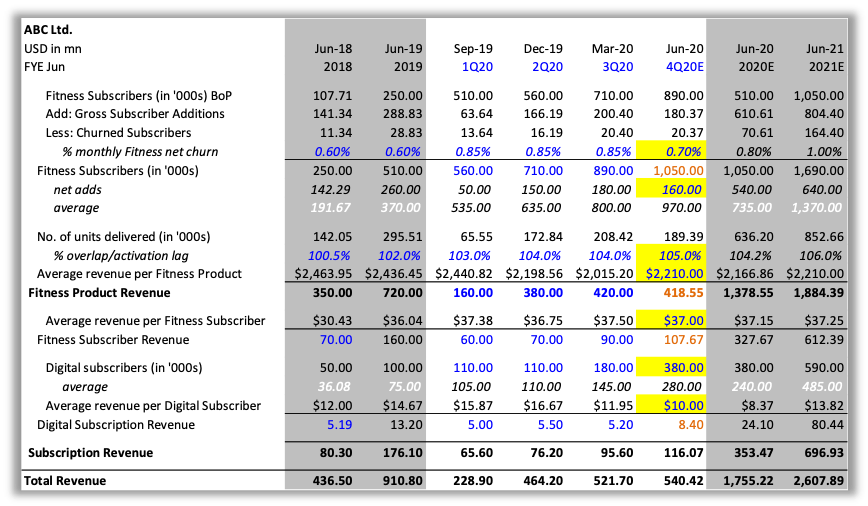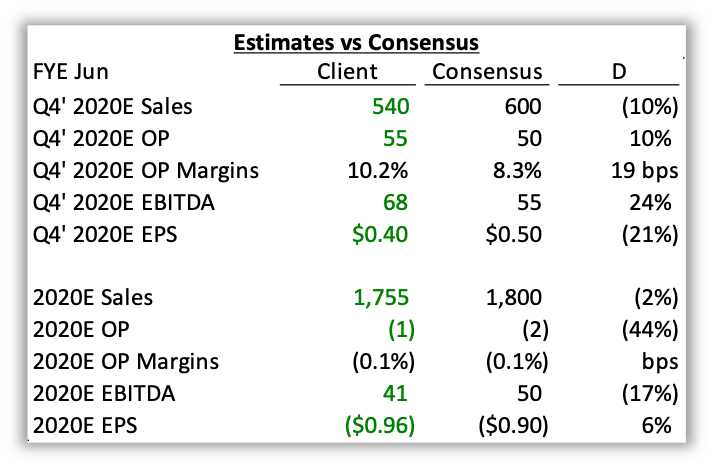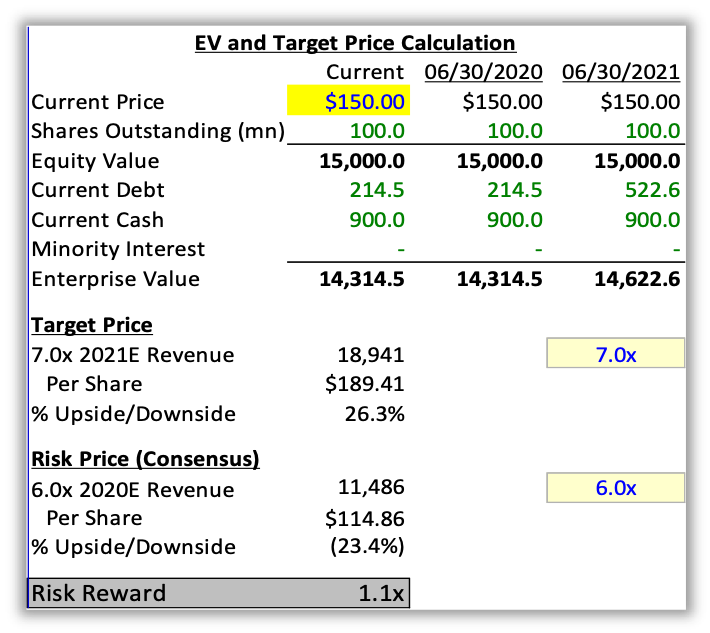 Value Add – Catalyzing the Client's Impact
In addition to creating the model, The TresVista Team summarized the market sentiments based on various broker models & financial statements and prepared a list of competitors and their valuation multiples. The TresVista Team also included updates related to the impact of COVID-19 by leveraging the earnings reports of the company.